Shake up your celebration
Bring everyone together and shake up the way you celebrate at Revel and Roll West! Our upscale entertainment center is the perfect place to unwind, as you cheers to the strikes, toast to the gutterballs and take your squad to battle in Pandora's Arena. No matter what you decide our energetic, friendly staff are sure to make your event a lasting memory for years to come.
Put some play in their day and organize the event that they'll talk about the rest of the year!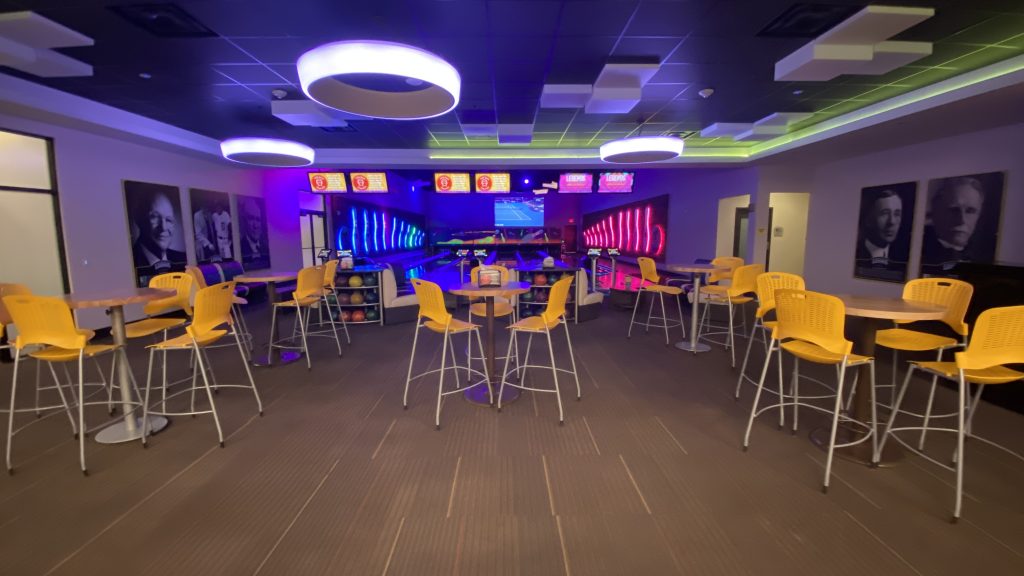 The Monroe
Executive Suite
When you want to take your party or meeting to the next level, you want Revel and Roll West 's Monroe Executive Suite, the ultimate private event space. Our attentive staff will see to your every need, and our event planners will cater to any request.
The Monroe Executive Suite features: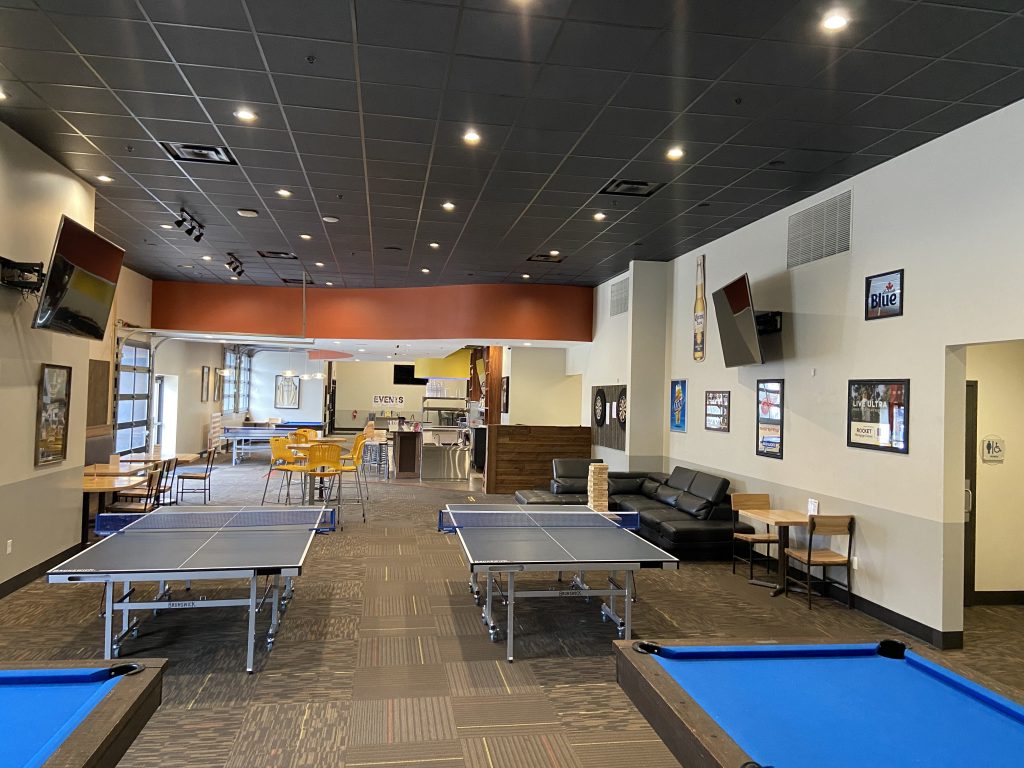 Host your next outing in our outstanding Legends area! Perfect for Happy Hours, Networking Events, Team Gatherings and Watch Parties.
Our space features:

Whether channeling your inner lumberjack or throwing like a Viking, axe throwing is a fun and unique sport that's taking North America by storm!
Axe Throwing at Revel & Roll West is the perfect way to celebrate your special occasion, organize a team-building event, or simply have a great time with family and friends!
Our space features: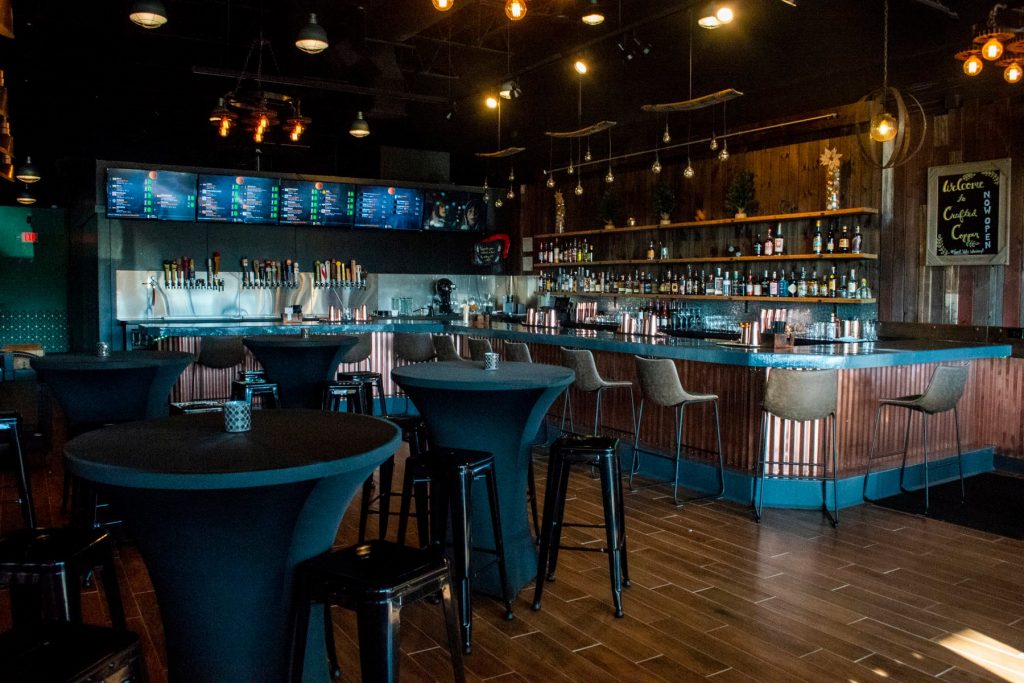 Our uniquely sophisticated atmosphere is a one-of-a-kind space to enjoy delicious handcrafted cocktails and spirits. Each of our crafted drinks is an exclusive spin on a classic favorite, creating a menu you won't find anywhere else. 
We also offer delicious small plate food options, and a relaxing and modern restaurant space to enjoy conversation.
Our space features:
"Just want to say thank you so much for all your work, we had a great SalesPage family event with you! The space was great. The bar was great. Bowling lanes reserved in the center aisle so they were visible to our guests were perfect. Gaming and laser tag cards were super. Thank you for your help with the cake, extra food orders, and for allowing us to add a few decorations. The party was a big hit with our staff! We'll definitely recommend it to others!"
It's all fun and games here
4500 Stadium Dr. Kalamazoo, MI 49008